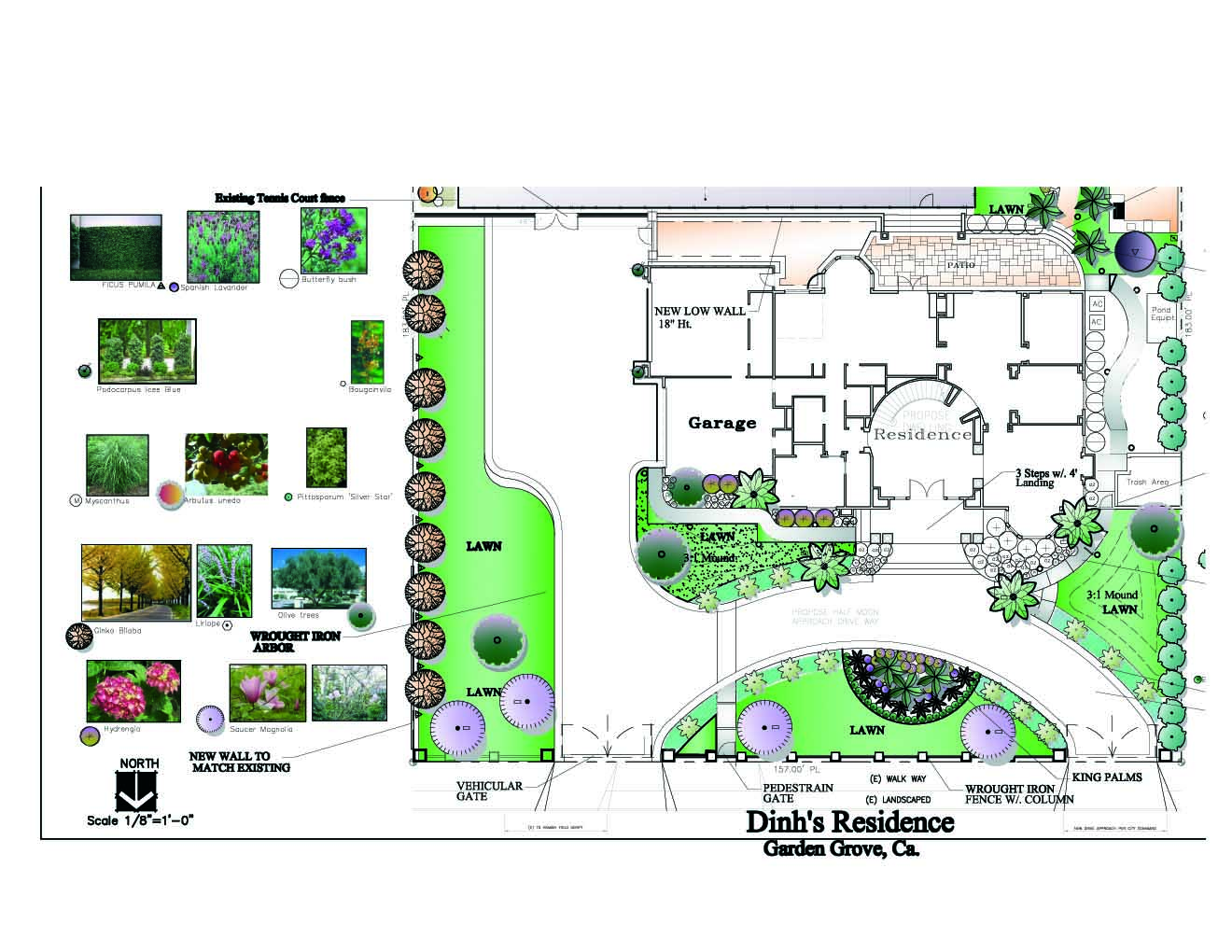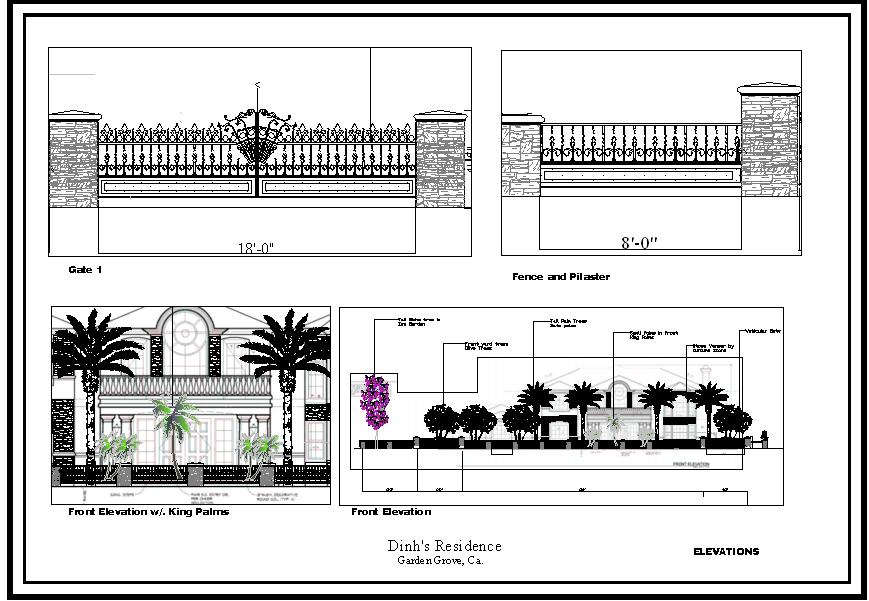 Design-drawings will show all the elements of your outdoor home, represented by standard landscaping symbols and illustrated in color. It will display the promise of your new landscape, and it will guide and inspire when beginning the actual construction process.
Working drawings - working plans for a landscape serve the same function as blueprints did for the contractors who built your house. A working plan is a version of a plan drawing or elevation that includes only the measurements and specifications needed to actually construct the landscape. They help estimate the amounts of materials needed and make it easier to schedule and organize the work. These plans will serve as the blue-print that guides the work.
Videos and 3D designs available.
Tree Trimming

Tree trimming is recommended for premium quality work with an emphasis on aesthetic considerations in addition to structural enhancement. It consists of the removal of dead, dying, diseased, decayed, interfering, obstructing, and weak branches.
An important issue facing us today is how we treat the environment.
Lawns - a well tended lawn absorbs water efficiently that it counter balances all the rain washing off your roof and running down your driveway and sidewalk.
Lawns prevent soil erosion, moderate temperatures, serve as firebreaks in wildfire-prone regions.
Plants - plants are perhaps the most important of all materials used in the outdoor home.
Plants bring the outdoor home to life and make it a unique space.
Plants serve obvious practical functions - lawn grass as a flooring surface; hedge/shrubs as walls; trees as a ceiling canopy; and so forth - but their ornamental function is even more important. They give a landscape its character.
As our region is in a drought, we advise your clients to use low maintenance plants.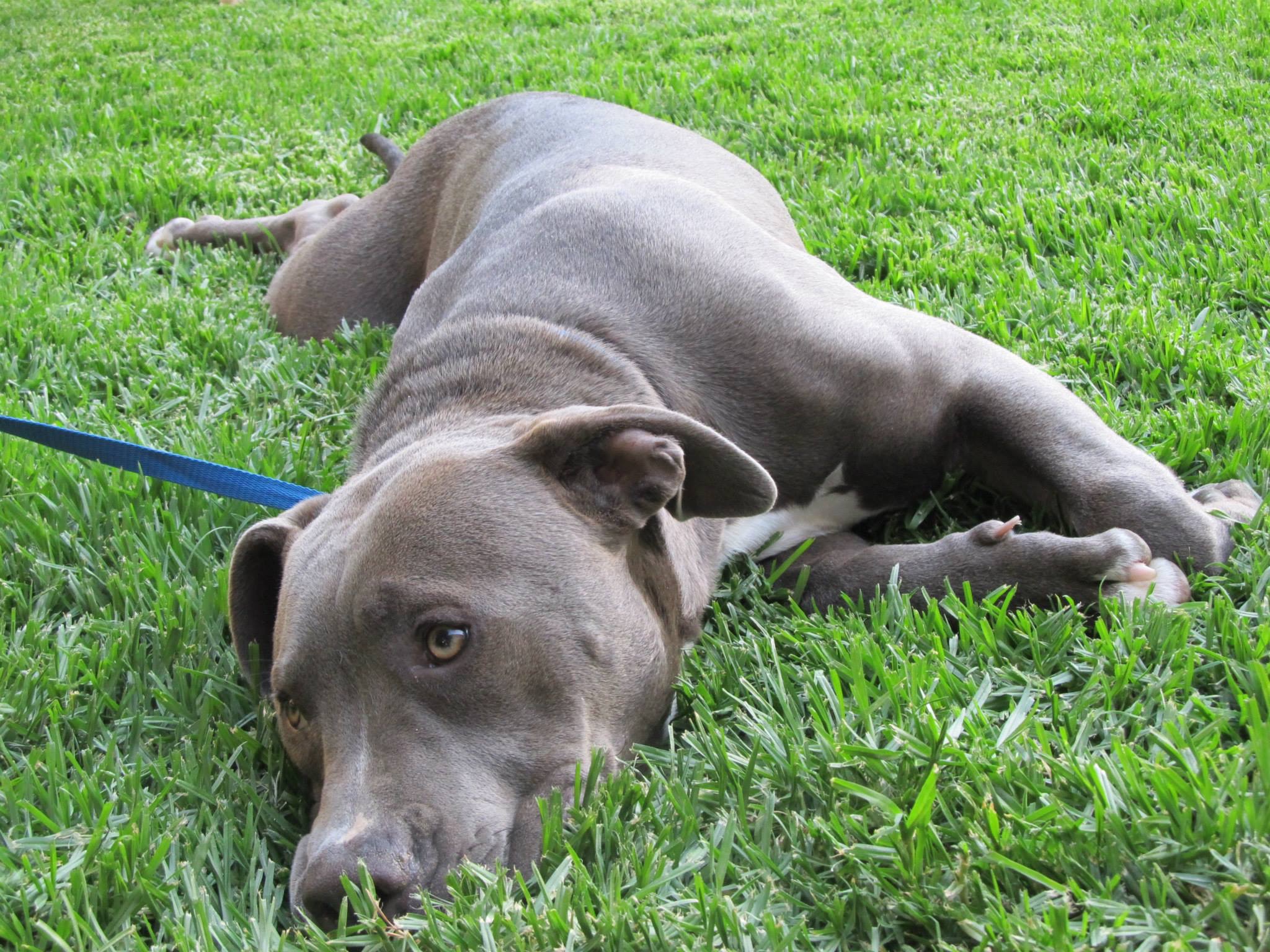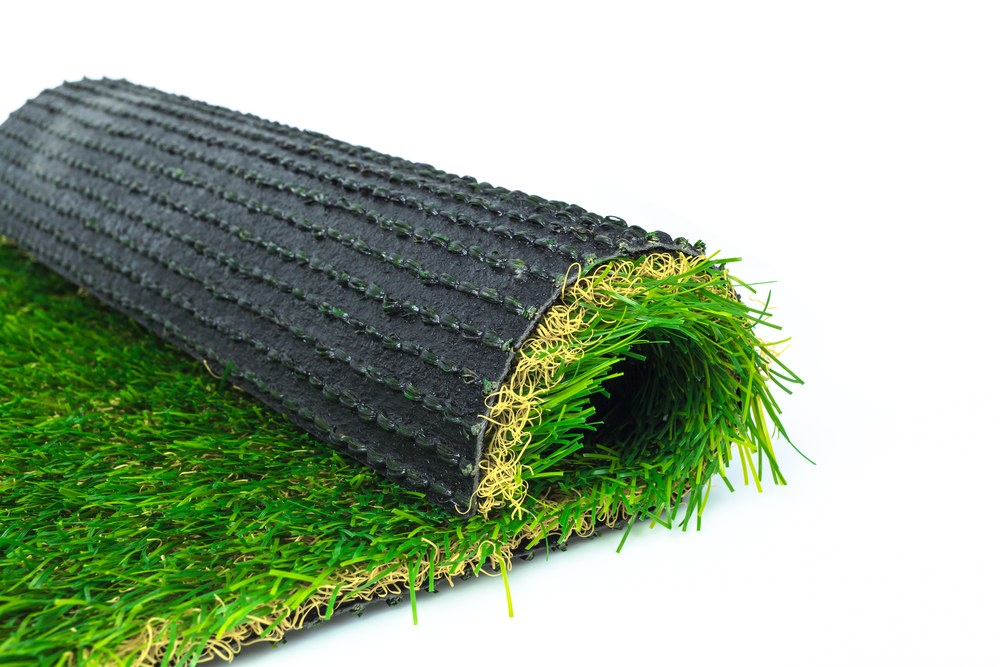 Choose the perfect grass for your landscape and even for your pets.
Made in US with over 10 year warranty.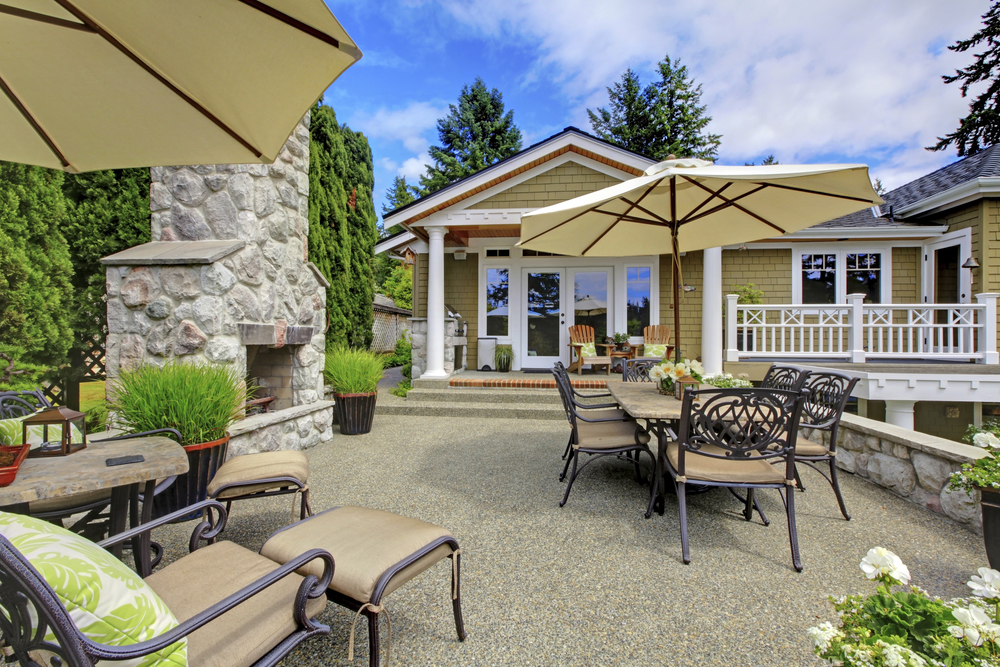 A great patio fits you and your family like a glove.
To begin planning such a patio, ponder the way you live as well as the way you would like to live, then give your imagination free rein. Think about your family's needs and habits.
Everything in your patio should look as though it belongs together, and it should blend with your house.
It is important to have ample space for all the activities you consider important, as well as easy access to each part of the patio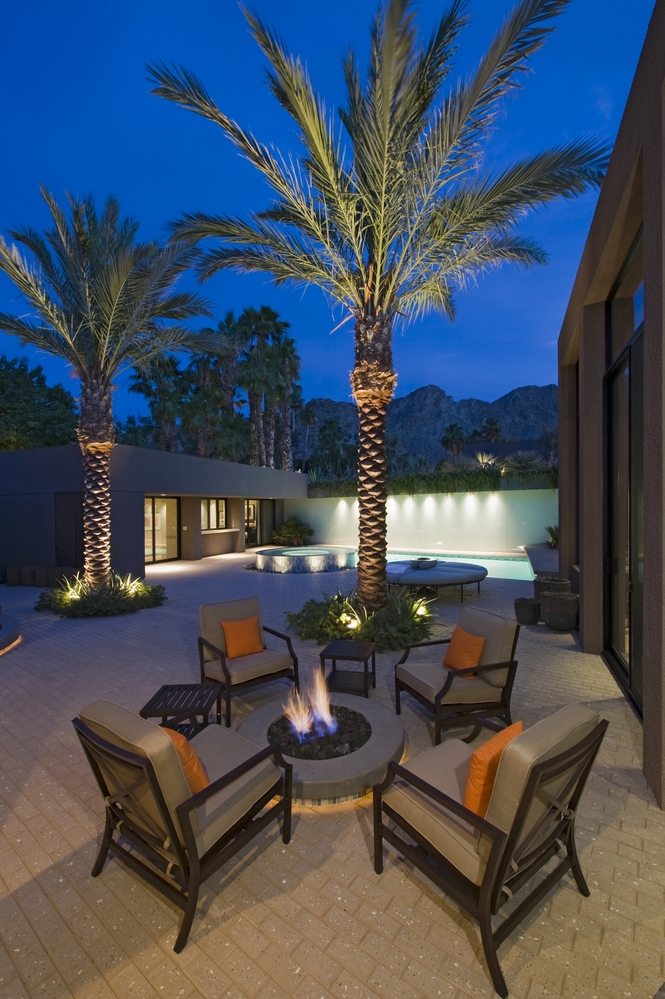 There is something hypnotic about an open fire. The dancing flames, the changing colors, and the warmth from a firepit or fireplace connect people in a way no other garden accent can.
So it is natural and common that homeowners would incorporate firepits/fireplaces into outdoor gathering places. You will also find them in private retreats, where people reconnect with nature.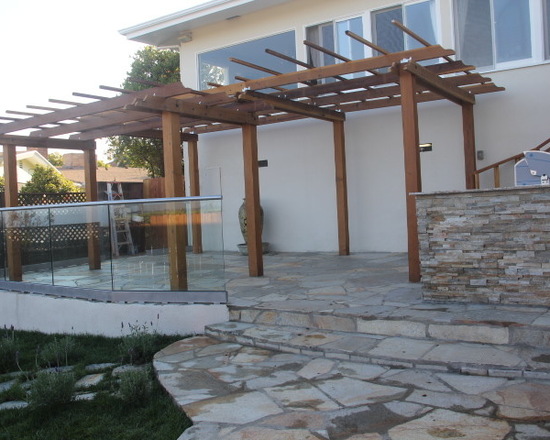 Wherever there is a gathering , there is food. That's especially true of outdoor dining and entertaining areas.
Outdoor food preparation areas can be as simple as a grill set into a patio wall or as elaborate as a separate cabana with roof, serving bar, running water, and full oven. Large or small, outdoor kitchens and BBQ add both convenience and relaxation to your dining experience.
Southern California is a great place for an outdoor kitchen, since it offers a climate for an outdoor living.
Homeowners have long appreciated the benefits of cooking, dining and entertaining g outdoors. With fresh air and the sounds of nature, people find life's stresses tend to melt away and the prospect of good food becomes the only concern.
There is something for every budget, and even modest upgrades can improve the experience and make your life more joyful.
Walls in all their various forms serve practical functions, but the ornamental, aesthetic benefits are just important.
A fence or hedge provides security and privacy, offers shelter from wind and sun, and muffles neighborhood noise.
Retaining walls have the vital job of holding dirt on a sloped yard.
Aesthetically, outdoor walls give you a chance to introduce new textures and patterns into your landscape. They can provide a good backdrop for decorative plants and can introduce an important vertical element into your landscape
Of all the aspects of a garden, water is easily the most compelling and lyrical.
You can add water to almost any space imaginable, whether you create a delightful spill fountain by your front door, a serene pond by the patio, a musical stream tumbling through the garden, or a grand waterfall cascading down a hillside of your yard.
Water has the capacity to energize in the spring, cool in the summer, soothe in the fall, and inspire in the winter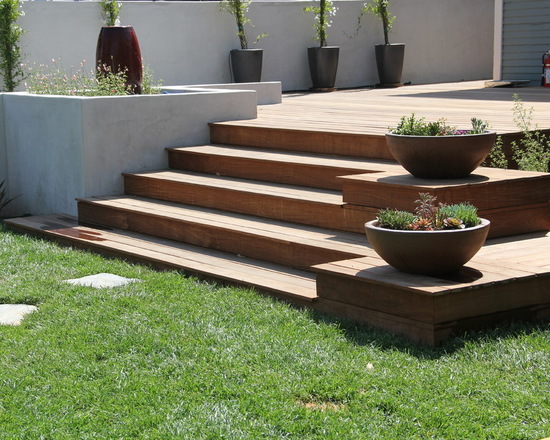 Decks are found on new and old houses - both large and small. They dominate the outdoor dining and entertaining scene.
A deck is more than just a raised platform. It is a whole new level for your home - just happens to be outside.
A deck can enhance your life in several ways. It makes entertaining easy and provides a pleasant outdoor space that you and your family/friends can enjoy together.
A deck improves the appearance and usefulness of your home and yard by providing a smooth transition between the two.
To ensure that it enhances your property both now and in the future, a deck must be thoughtfully designed and solid constructed of pleasing and durable materials. A high quality deck is bound to increase your home's resale value.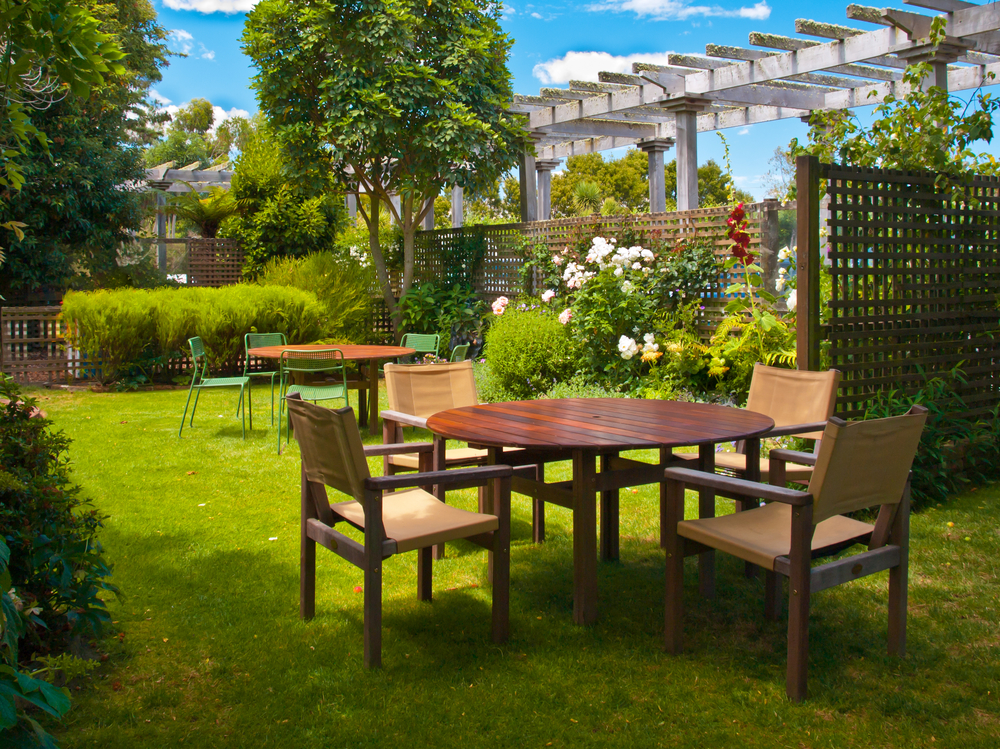 Pergolas provide architectural interest, sun and wind screening, and flair to outdoor gathering areas.
Adding a pergola to your landscape immediately signals a separate use area. You might use one to accent a flower garden, meditation area, or dining spot.
It is easier than ever for homeowners to plan and install an efficient watering system suited to their unique needs.
By adding an irrigation system to your landscape, you will help all of your plants reach their fullest potential, you will increase the value of your home, and you may end up conserving water as well.
Irrigation systems are the most efficient way to water your lawn and gardens. Whether you use sprinklers, drip emitters, or a combination of both, we can design a system that is ideal for every plant in your yard.
Good drainage is as important as good irrigation, but homeowners commonly disregard it.
Poor drainage causes soggy lawns, muddy gardens, flooded yards, and moisture damage to your home—not to mention the cost of the repairs and ripping out the yard to install a proper drainage system.
Water sitting in the wrong areas can drown plants, destroy lawn, shift retaining walls, and even lift concrete slabs. On the contrary, properly drained landscapes prevent leaky basements, crawl spaces, and moisture intrusion into building foundations and walls.
Low voltage lighting systems are a popular choice for landscape lighting because they are adaptable and use little energy.
With the ever increasing demand for energy conservation, using low voltage lights is a great way of doing your part to help conserve our rapid depleting energy resources.
Landscape lighting makes the best of what you've got by highlighting your home's architectural features and drawing attention to prized plantings and trees.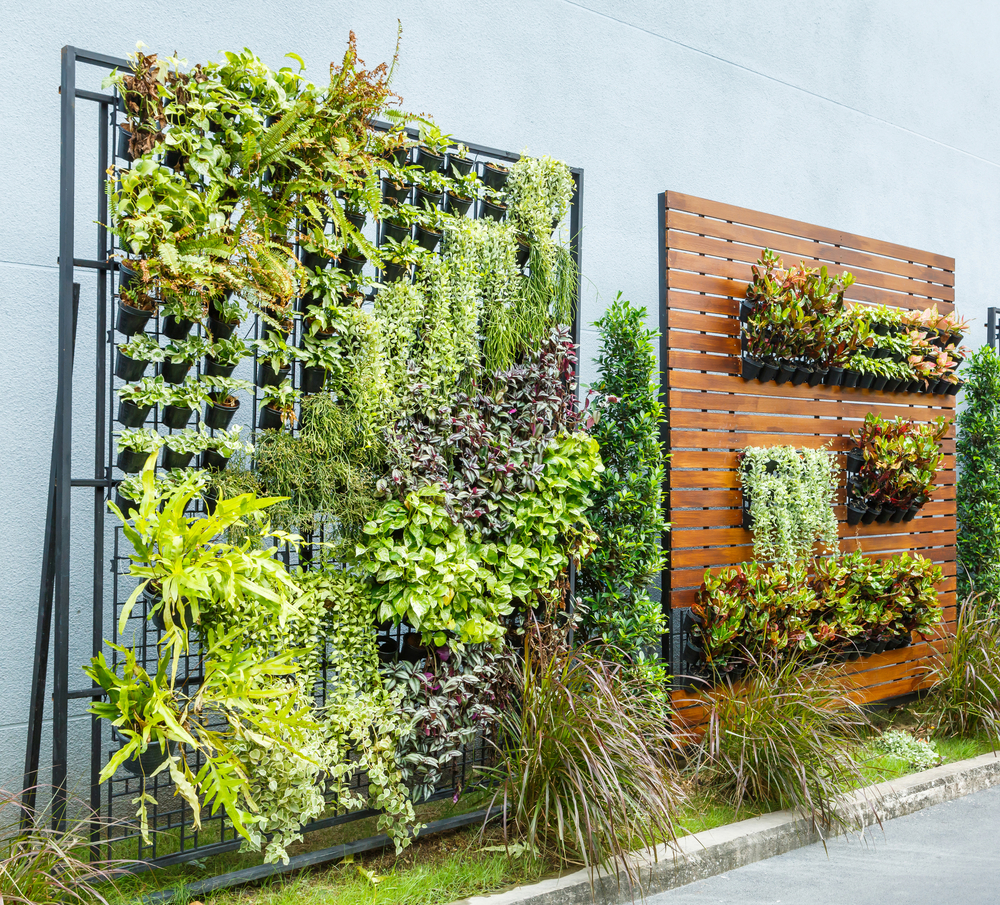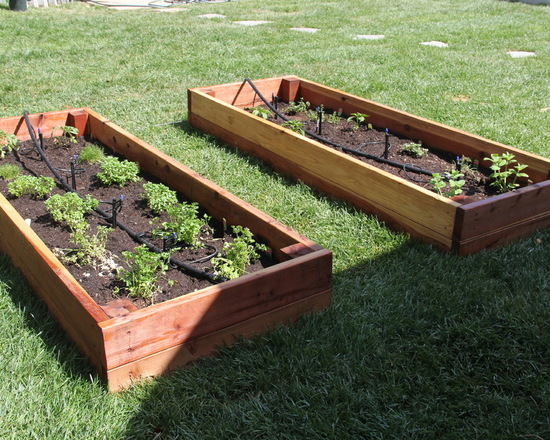 Slopes generally make for more interesting landscapes than flat terrain. In fact, we often create changes in elevation on level lots to adds visually appealing "third dimension" to the properties.
Even though hillsides may pose challenges to planting or building on them, they also offer many landscaping opportunities.
A steep or unstable slope may have to be shored up with retaining walls to prevent the newly installed landscape from washing away in the first heavy rainstorm.
Before modifying your hillside with plants or structures, we need to consider how the slope will affect the landscape and how the landscape will affect the slope. Also some hillsides properties have vistas worth protecting or even designing a landscape around.
Key Benefits of the Service
  Extend your home with a beautiful garden
  Your property value increases many times initial value
 Aesthetic garden beauty that improves with age
Use our expertise to the best of our ability.
A satisfied customer - a friend.